Willkommen auf der Homepage des IMMERHIN WÜRZBURG!
Wir sind ein ehrenamtlich betriebener Jugendkulturtreff und Club, kurz: Non-Profit - Konzerte - DJs - Theke. Von 1985 bis 2009 war das Immerhin im guten alten Haus mit der Sonne am Friedrich-Ebert Ring. Seit Juli 2010 sind wir vorläufig neu im Keller der Posthalle am Bahnhof. Der Eingang ist ein Stück hinter dem der Posthalle. Wenn dort Events stattfinden und der Zugang abgetrennt ist, erreicht ihr uns über einen kurzen Umweg die Rampe hoch und die erste Treppe wieder runter.

Laufend aktuelle NEWS, BILDER, EVENTINFOS usw. auf unserer FACEBOOKSEITE www.facebook.com/Immerhin

KONZERTANFRAGEN: Infos gibt's hier: "Kontakt / Info für Bands"
ÖFFNUNGSZEITEN: Fr.+Sa. immer 21:00 - 02:00 Uhr und bei Veranstaltungen.
EINTRITTSPREISE UND -ZEITEN BEI KONZERTEN: Es gibt in der Regel KEINEN Kartenvorverkauf. Wenn nicht extra anders angegeben, ist immer um 21:00 Uhr Einlass, Konzertbeginn etwas später. Die Eintrittspreise stehen vor den Konzerten nicht fest und können daher hier nicht beworben werden. Verlasst euch aber drauf, dass es immer günstig ist.
DER EINTRITT ZUM KNEIPENBEREICH IST IMMER FREI! (Ausnahmen wären kleine Konzerte in der Kneipe).
Samstag 03.03.18 Konzert
Mamüshows presents:
Nesseria (FRA)
bait (KG)
Boden (Stuttgart)
VEL (WÜ)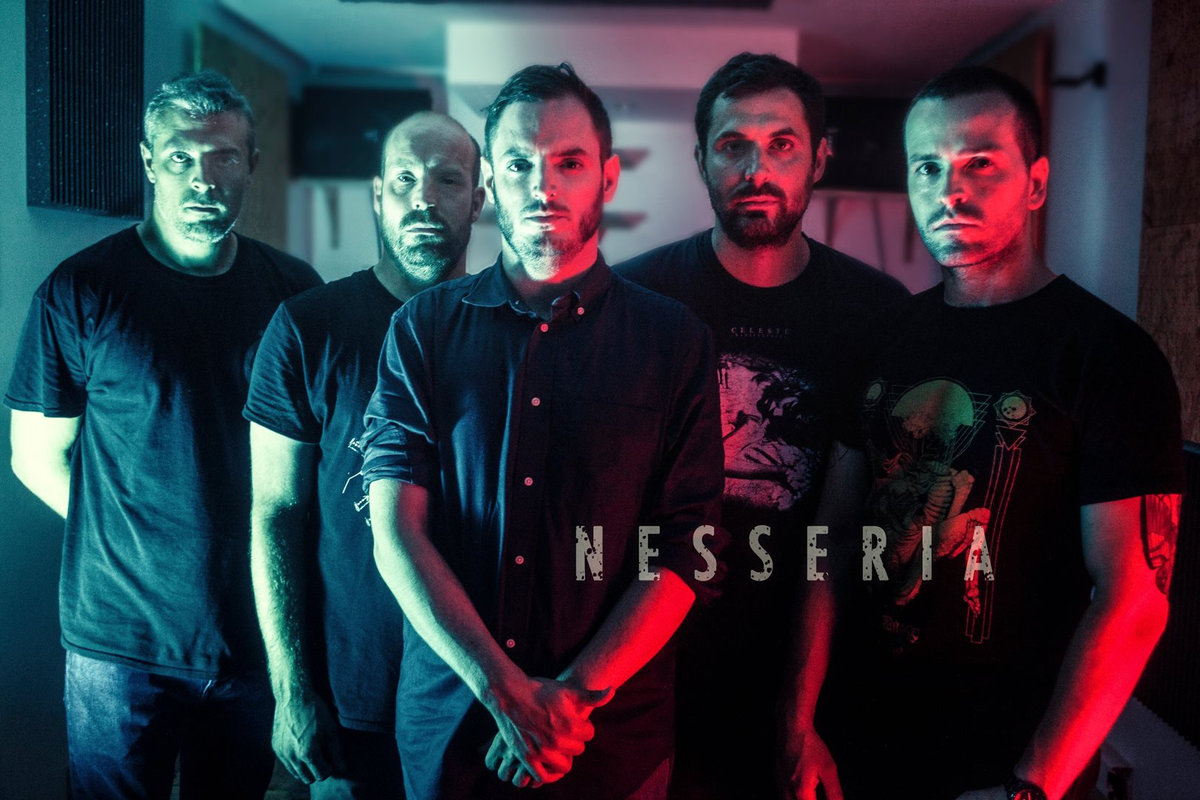 Nesseria

Chaos Hardcore aus Orleans/Frankreich bereits zum siebten mal innerhalb von 12 Jahren bei uns im Immerhin

Orleans' NESSERIA have been one of France's most consistent power since their inception in 2003, perfecting their massive, grinding metallic hardcore over two full-lengths and several splits. For their third album the band went back to the same collaborators - "Cette Erosion De Nous-Mêmes" was recorded and mixed by Neb Xort at Drudenhaus Studio (Aluk Todolo, Anorexia Nervosa, etc...), mastered by Nick Zampiello (Converge, Gaza, Cave In...) and illustrated by Alex Eckman-Lawn (Maruta, Krieg, Hacride…) - but marks a departure from their previous body of work.

While their trademark steamrolling style is still there with grindcore and black metal-influenced tracks ("Forteresse", "Dans L'Ombre Et Sans Visage"), tracks such as "Les Ruines" or "À L'Usure" bring something new to the table, as "Cette Erosion De Nous-Mêmes" is the closest representation of the band's wide scope of influences (screamo, folk, shoegaze...). NESSERIA's sound brilliantly evolves by putting an emphasis on their more emotional, atmospheric side.

http://nesseria.fr
https://nesseria.bandcamp.com
www.facebook.com/nesseria.music
Video: www.youtube.com/watch?v=L39fnPmSbEY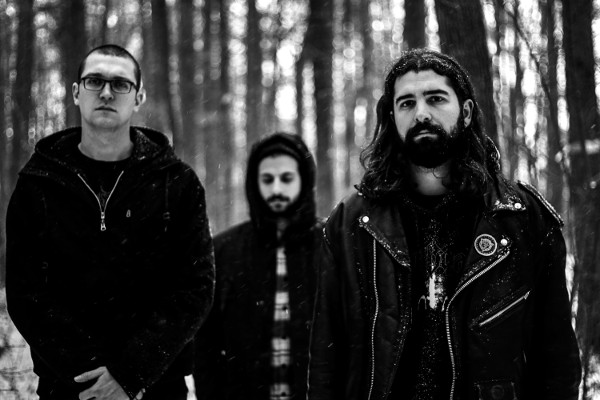 bait

"BAIT scheren sich einen Dreck um ungeschriebene Metalgebote und lassen Elemente der verschiedensten Genres zu einem Ganzen verschmelzen. Die anspruchsvoll komponierten und fesselnden Songs gehören wohl zum emotional Kältesten, was die Gruppe bisher veröffentlicht hat. Die stets finstere Musik zeigt verschiedenartige Stimmungen auf, wobei sich so ein gewisses Horror-Feeling wie ein roter Faden durch sämtliche Songs führt. (...) BAIT schaffen den Spagat zwischen variablen Arrangements und traditionellem Black Metal." - Metal Division Magazine

www.facebook.com/baitofficial
www.baitofficial.bandcamp.com
www.instagram.com/bait666



Boden

is a five-piece from Stuttgart, Germany.
Sometimes loud, sometimes quiet.
Influences vary - drone, doom, shoegaze, black metal, pop acts, post-rock ensembles.

https://bodenpunx.bandcamp.com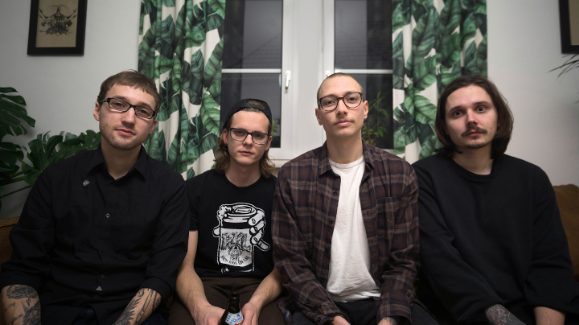 VEL

"VEL einzuordnen, ist kaum möglich, weil sie sich in kein stilistisches Korsett zwängen, keinen vertrauten Schemata folgen. (...) Keine leichte Kost, die hier serviert wird, aber dafür ein mehrgängiges, anspruchsvolles Menü mit interessanten Details. Die Melange aus den verschiedenen Stilen ist gelungen, Avantgarde und Geradlinigkeit stehen in einem ausgewogenen Verhältnis zueinander. (...) Wer im Rock gerne auf Entdeckungsreise geht, sollte mal reinschnuppern." - Metal Division Magazine

www.facebook.com/velband
https://velband.bandcamp.com/releases
www.instagram.com/velband


www.facebook.com/events/159383274844665


Sonntag 04.03.18 Konzert
FREAKSHOW-IN-CONCERT LATE MATINEE:
BENT KNEE (us)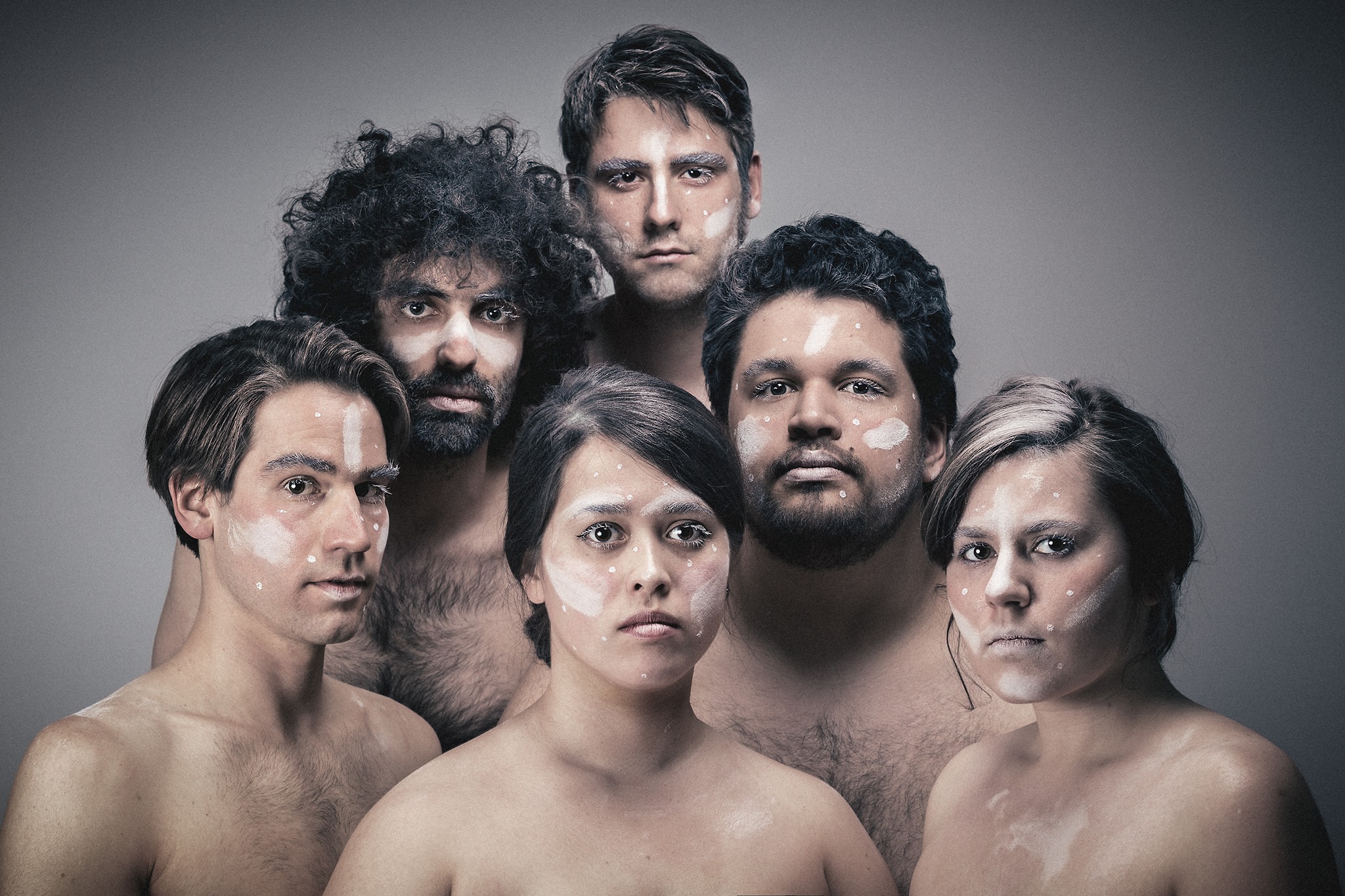 Bent Knee is a band without frontiers. The Boston-based group seamlessly connects the worlds of rock, pop and the avant-garde into its own self-defining statement.

Die amerikanischen Poprockavantgardisten und BERKLEE-Absolventen haben noch einen sechsten Gig in ihre "FIVE CITIES TOUR" aufgenommen und spielen kurzentschlossen eine ihrer atmosphärischen, genreübergreifenden Shows auf dem Weg von Holland ins Vogtland in der FREAKSHOW-Reihe in Würzburg. Wieder mal, wie noch zwei weitere Male im März, eine familien- und arbeitnehmerfreundliche Late-Matinee-Veranstaltung mit Konzertbeginn um 17:00!!!

Lassen wir mal KING CRIMSON & YES Drummer BILL BRUFORD erzählen: "Bent Knee's musicianship is superb, with vocals to die for, an interesting new turn at every corner, and never a dull moment. Highly recommended."

www.youtube.com/watch?v=WWHymEnu_LE

Don't miss this opportunity to see them live!!!

TICKETS NUR AN DER TAGESKASSE!
TICKETRESERVIERUNG PER E-MAIL AN: freakCha@aol.com


Samstag 10.03.18 DJ-Abend
Freakshow Idiot Dancing Party
BANG YOUR HEAD, DRINK YOUR DRINK, AND MOVE YOUR ASS TO CLASSIC PROGRESSIVE/JAZZY TRACKS FROM THE PAST AND WEIRD SHIT FROM THE PRESENT IN OUR FAVOURITE LITTLE UNDERGROUND CLUB IN WÜRZBURG!!


Sonntag 11.03.18 Konzert
FREAKSHOW-IN-CONCERT LATE MATINEE:
WELCOME INSIDE THE BRAIN
Freitag 16.03.18 DJ-Abend
A Night Of Steel And Thunder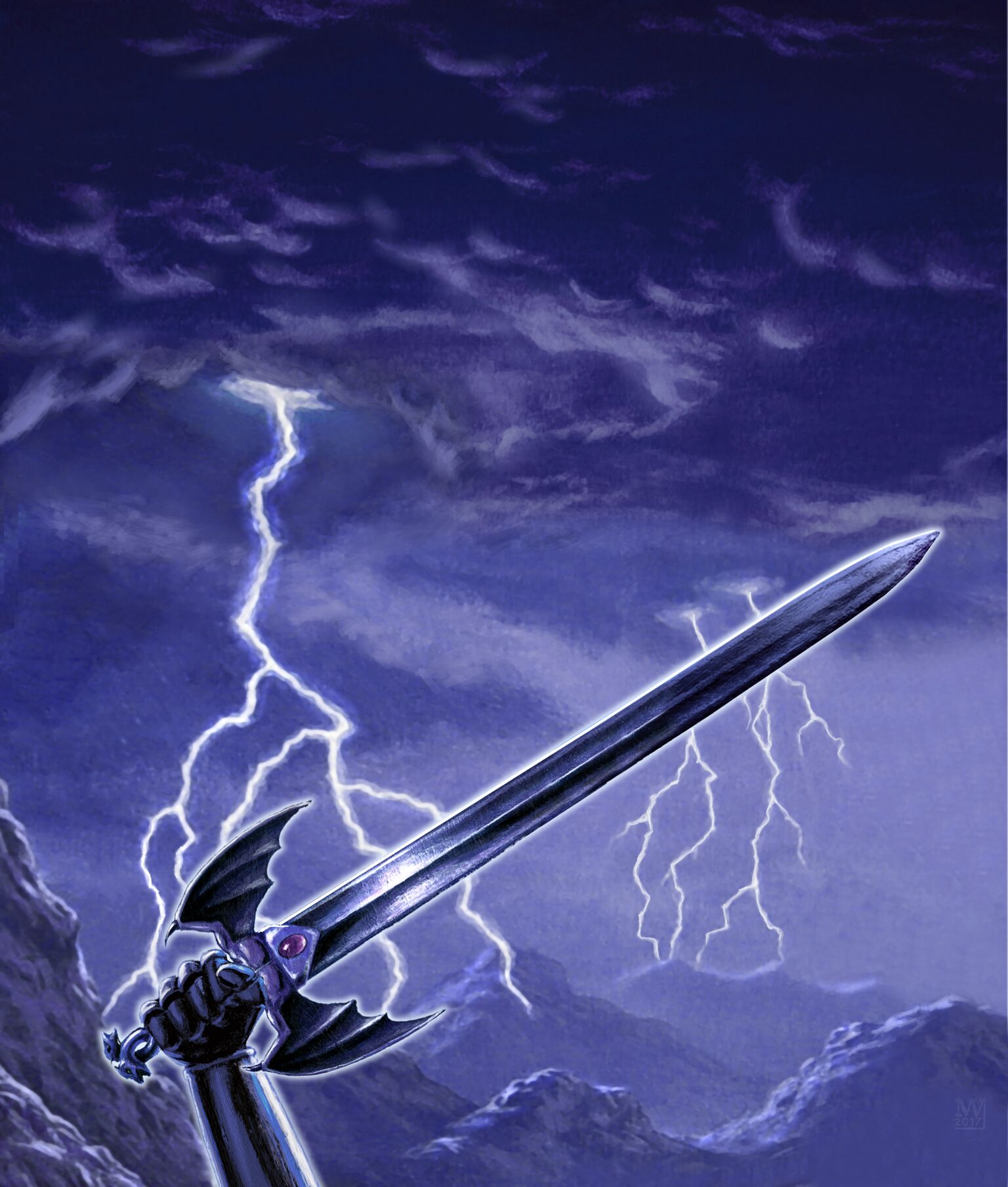 Hard & Heavy


Samstag 17.03.18 Konzert
Mamüshows presents:
SCRAPS OF TAPE (SWE)
HAVEL (Volkach)
SCRAPS OF TAPE

A quintet that is ever evolving and is always going from strength to strength. There are no taboos or musical barriers that stands in the way of this band, one of the very best Sweden has to offer. It is a madness, the sixth, that washes over us. But do not be afraid, dare to embrace it. Scraps of Tape was formed in 2001. Even back then, one could discern the beauty in the mix that the early releases consisted of, a fascination for noise, agonizing melodies, godlike post-rock fused with heavy hardcore. In a big melting pot. And always with the heart on the sleeve. This has continued and evolved into a well-oiled machine that produces the finest of rock music. With a mind armed with fighting spirit, melodies to kill for, with distortion and feedback that paralyzes and a hypnotizing battery, Fredrik, Jerker, Marcus, Johan and Kenta is set to release their fifth album Sjätte vansinnet. "The name 'Sjätte vansinnet' (Swedish for 'The Sixth Madness') pinpoints much with us. That sixth sense that we all in the band seem to share, something greater than ourselves, which in fact may be some kind of insanity. It is something that drives us forward and gives us so much, while also pushing us closer and closer to the edge of the abyss. The sixth madness is this incredible gift given to us which eventually will probably destroy us, but until then we will enjoy it, and ride the storm until it throws us off. We think anyone who's ever been part of a larger creative project knows what we are talking about. This is our sixth madness."– Johan G Winther, Scraps of Tape Sjätte vansinnet was recorded during a couple of hot summer days in May 2013, in the Malmö-based Discrete Motion Recordings studio under the supervision of Erik Sunding. The album follows a common thread that the band carefully has created via the Grand Letdown (2009) and Resident Flux (2011), the two latest albums that cemented the band's strength in writing, frankly, ridiculously awesome rock music. It's indie rock that wants to challenge, energetic music that invites you to a sound just beyond the ordinary and templated. There is an impressive breadth within the unit Scraps of Tape, a creative core that expresses itself in a variety of other musical projects such as Lymland, Blessings, Vädret and Tsukimono. Something that indicates a width and a will that is put together into something bigger, a focused album –Sjätte vansinnet. It would be easy to draw reference points such as Joan of Arc, Logh or Mogwai when you describe Scraps of Tape, and it's not completely wrong. Rather, it is pretty spot on. One thingthough; Scraps of Tape has always been characterized by an uncompromising integrity and a personal touch that distinguishes the band. And it makes them a winning quintet. Sjätte vansinnet is the result of all of this. Five songs on the A side, five songs on the B side. An indispensable collection of songs everyone should embrace.

www.scrapsoftape.com
https://scrapsoftape.bandcamp.com
www.facebook.com/scrapsoftape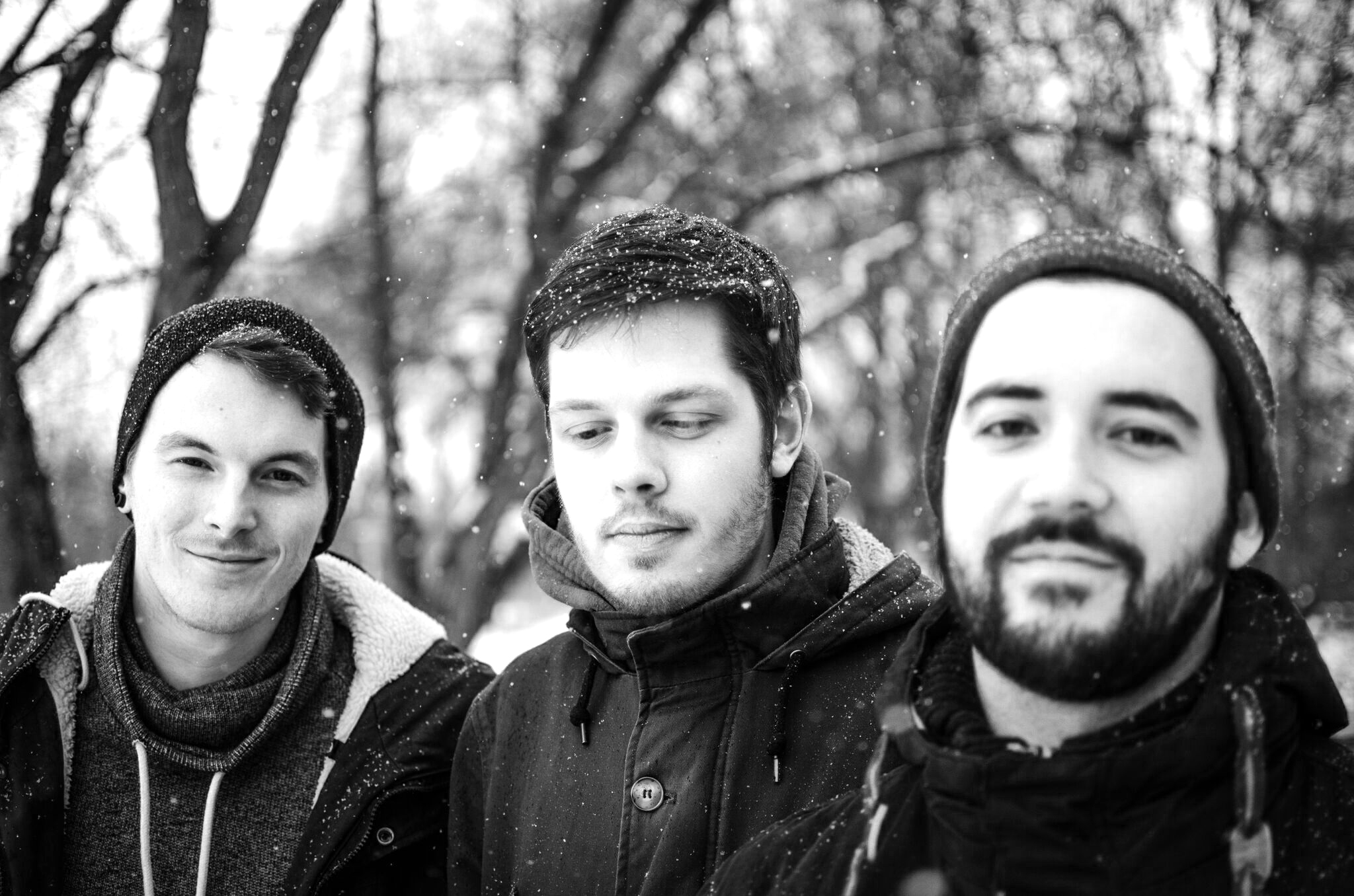 HAVEL

Puristischer Post-Rock mit Progressive-Elementen und Filmmusik-Attitüde.

Drei Freunde haben sich in melancholische Instrumentalmusik verliebt. Keine Effekte, roh und puristisch mit Tracks ohne Bedienungsanleitung, aber voll von Versatzstücken, die sich für jeden zu etwas Neuem zusammenfügen. Ein dynamisches Auf und Ab von rollenden Emo-Punkgewittern bis hin zu schlichten Post-Rock-Melodien. Musik aus einer Kleinstadt. Die will nicht mehr sein als sie ist - zwei warmglühende Verstärker und ein Drumset mit progressiver Attitüde.

www.facebook.com/havelmusic
www.youtube.com/watch?v=L8fGVqgzFFo


Freitag 23.03.18 Konzert
STONEBRIDE (HR)
PULVER (D)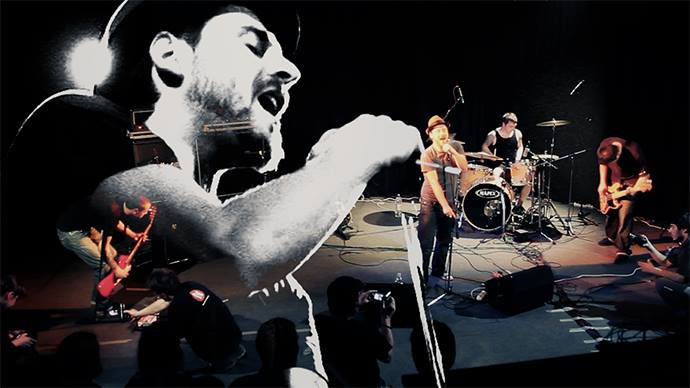 STONEBRIDE

Blues-driven-sludge combined with an unwreckable live entity". Stonebride liefern in der Tat ihre ureigene Philosophie von einem Sound, der von psychedelisch-progressiven Momenten über doomigen Sludge weiter zum Alternative ein weites Feld bedient. Begonnen als rein instrumentaler Dreier, gesellte sich noch rechtzeitig vor dem damaligen Debut "Inner Season" ein charismatischer Sänger zur Band. Bluesige Licks und psychedelische Spacerock-Elemente treiben es sozusagen auf einem brachialen Sludge-Fundament. Nach vier Alben in jüngster Zeit allerdings etwas mehr Richtung 90er im Stile von Bands wie Alice in Chains und Soundgarden. Obendrein mit extrem ausgefeiltem Songwriting! Großartige Band!


PULVER

stehen für den traditionellen Heavy Metal, der späten 70er und früher 80er-Jahre. Die fünf Aschaffenburger prägen dabei ihren eigenen Stil und sorgen mit knalltrockenen Riffs und zweistimmigen Gitarren für mächtig Stimmung unterm Fransenpony.


Samstag 24.03.18 Konzert
BEES MADE HONEY IN THE VEIN TREE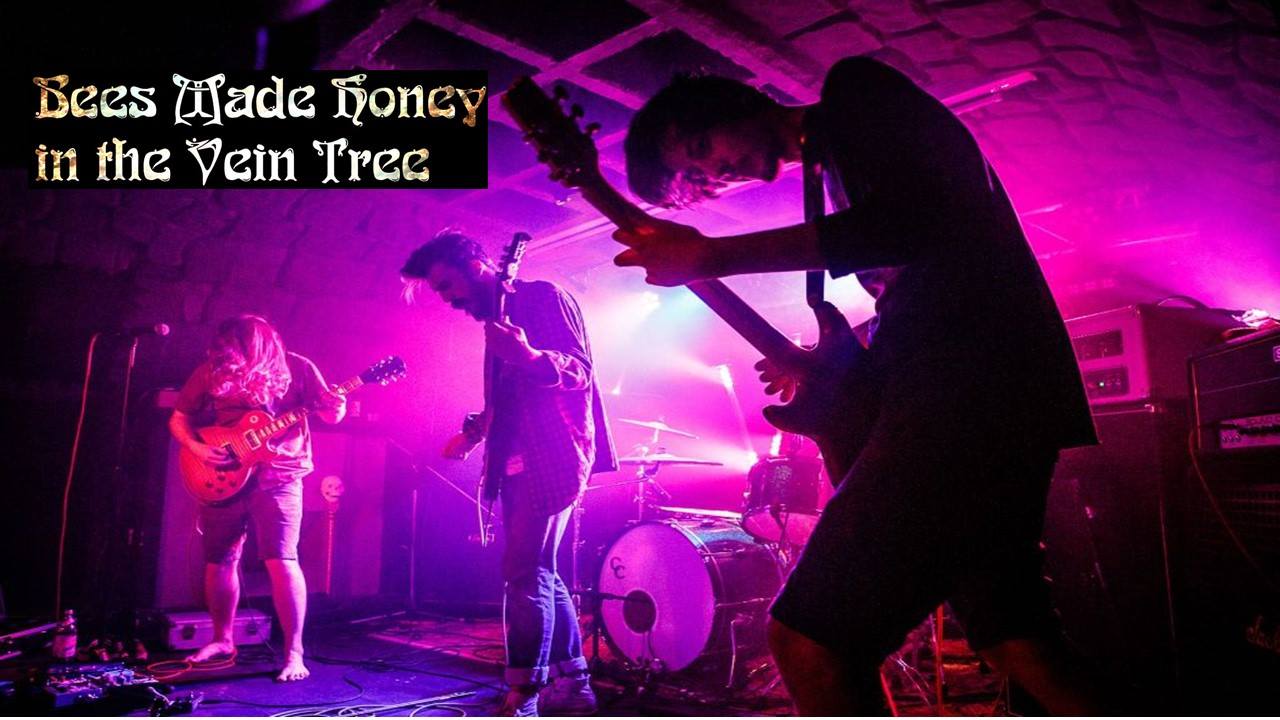 is a Psychedelic Stoner Doom band from Stuttgart, Germany. Founded in 2014, the contrast between bright and eerie, beautiful and heavy, quickly became an inseparable part of their sound. While being mostly oriented towards instrumental compositions, they add vocals that act as an additional instrument and add a visual layer through the lyrics. Their debut record Medicine captures the sound perfectly with its contrasting elements and even paints all the shades in between. This 'medicine' may not cure you, but it will take you on a journey and envelop you in its atmosphere.


Sonntag 25.03.18 Konzert
FREAKSHOW-IN-CONCERT LATE MATINEE:
OCTAFISH
SCHIZOFRANTIK
EVIL USSES
VERY NICE TRIPLE ATTACK OF GREAT ADVENTUROUS ROCK MUSIC!!!

What started out as a show to promote the new album of our wonderful jazzrocky longtime friends OCTAFISH, began to evolve into a heavy jazzy/metallic double bill featuring our also longtime friends SCHIZOFRANTIK (starring ex-PANZERBALLETT guitar player MARTIN MAYRHOFER), when we suddenly were contacted by young and hip british weirdoes EVIL USSES for one of their virtuos and witty performances.

Of course we could not reject such an offer, so now finally it's a great triple of adventurous rock music awaiting the daring visitor!!!

BE THERE IN TIME, WE HAVE TO START AT 15:00!!!!!


Dienstag 03.04.18 Konzert
SVETLANAS (RU/IT)
CHRISTMAS (D)

SVETLANAS

Die SVETLANAS aus Russland/Italien werden im April mit ihrem neuen Album "This is Moscow not LA" (Subkultura Records/Red Girlfriends Records) auf Tour gehen. Auf dem Album hat Nick Olivieri, Mitglied von "Queens of the Stoneage" und "the Dwarves", mit gespielt und einen Song eingesungen. Die Band haut einen live einfach um und die Shows der Band sind sehr gut besucht!

https://vimeo.com/224821973
www.youtube.com/watch?v=ifGdHXxBOjc
www.svetlanas.su
www.facebook.com/svetlanas77


CHRISTMAS

Vom 29.03. bis 07.04.18 sind CHRISTMAS als Support dabei. Die Band spielt dieses Jahr einige grossartige Festivals wie Rebellion in Blackpool oder Krach am Bach in Bayern. Die Band kann in vier Ländern mit Fanclubs im Publikum rechnen!

Dazu hier ein paar Kostproben:
www.youtube.com/watch?v=NZPIIh_UqAQ
www.youtube.com/watch?v=CYXK--Qswlg
www.christmas66606.bandcamp.com
www.facebook.com/christmas666


Samstag 14.04.18 DJ-Abend
A Night Of Steel And Thunder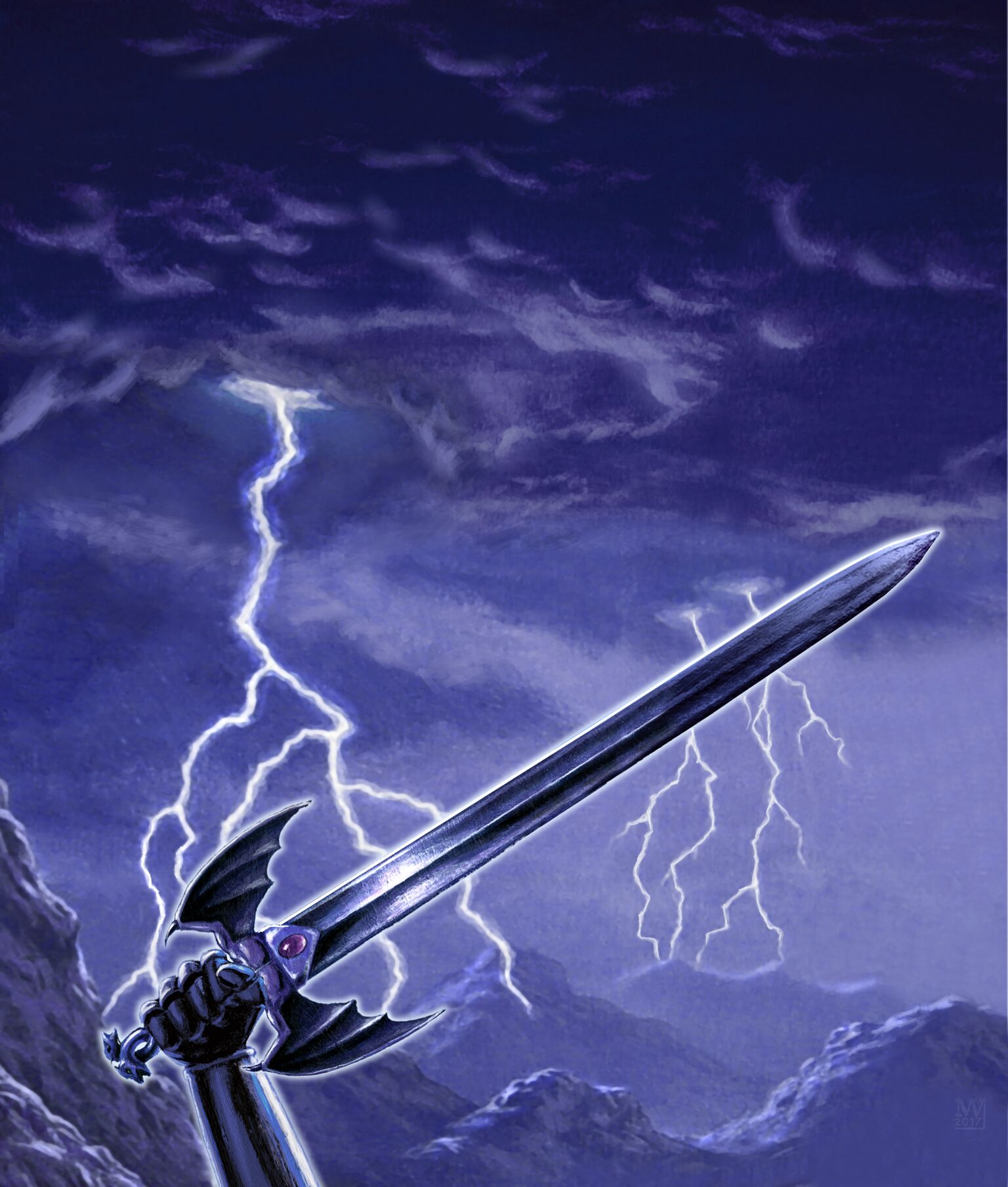 Hard & Heavy


Freitag 20.04.18 Konzert
MEADOWS (SWE)
Mit dem Start der Netflix Serie "13 Reasons Why" wurde die Stimme von Christoffer Wadensten in Millionen Wohnzimmer auf der ganzen Welt gebracht. Die Aufrufe seiner Songs im Netz eskalierten entsprechend. Aus 2000 Facebook-Followern wurden über Nacht 42.000.

In Würzburg beginnt die Geschichte mit den Wohnzimmern bereits im Jahr 2015. Damals suchte Christoffer für seine Tour noch Wohnzimmer in welchen er kurzfristig auftreten kann. Spontan fand sich durch eine feucht-fröhliche Thekenkonversation zwischen Immerhin-Leuten, die schon länger mit Christoffer befreundet waren und "René-Leuten" ein Wohnzimmer namens "Café zum schönen René" für einen donnerstäglichen Spontan-Auftritt in selbigen. Gefolgt von einem Auftritt am nächsten Tag auf der kurzfristig zusammengeschusterten Paletten-Bühne des Immerhin auf dem Würzburger Umsonst & Draussen. Seitdem hat er sich mit Auftritten im Dornheim unter seinem Künstlernamen "Meadows" tief in unsere Herzen gespielt. Nun beehrt er uns mit seinen einzigartigen Songs zum ersten mal in den geschlossenen Räumen des Immerhin.


Samstag 21.04.18 DJ-Abend
Freakshow Idiot Dancing Party
BANG YOUR HEAD, DRINK YOUR DRINK, AND MOVE YOUR ASS TO CLASSIC PROGRESSIVE/JAZZY TRACKS FROM THE PAST AND WEIRD SHIT FROM THE PRESENT IN OUR FAVOURITE LITTLE UNDERGROUND CLUB IN WÜRZBURG!!