Willkommen auf der Homepage des IMMERHIN WÜRZBURG!
Wir sind ein ehrenamtlich betriebener Jugendkulturtreff und Club, kurz: Non-Profit - Konzerte - DJs - Theke. Von 1985 bis 2009 war das Immerhin im guten alten Haus mit der Sonne am Friedrich-Ebert Ring. Seit Juli 2010 sind wir vorläufig neu im Keller der Posthalle am Bahnhof. Der Eingang ist ein Stück hinter dem der Posthalle. Wenn dort Events stattfinden und der Zugang abgetrennt ist, erreicht ihr uns über einen kurzen Umweg die Rampe hoch und die erste Treppe wieder runter.

Laufend aktuelle NEWS, BILDER, EVENTINFOS usw. auf unserer FACEBOOKSEITE www.facebook.com/Immerhin

KONZERTANFRAGEN: Infos gibt's hier: "Kontakt / Info für Bands"
ÖFFNUNGSZEITEN: Fr.+Sa. immer 21:00 - 02:00 Uhr und bei Veranstaltungen.
EINTRITTSPREISE UND -ZEITEN BEI KONZERTEN: Es gibt in der Regel KEINEN Kartenvorverkauf. Wenn nicht extra anders angegeben, ist immer um 21:00 Uhr Einlass, Konzertbeginn etwas später. Die Eintrittspreise stehen vor den Konzerten nicht fest und können daher hier nicht beworben werden. Verlasst euch aber drauf, dass es immer günstig ist.
DER EINTRITT ZUM KNEIPENBEREICH IST IMMER FREI! (Ausnahmen wären kleine Konzerte in der Kneipe).
Sonntag 24.03.19 Konzert
FREAKSHOW LATE MATINEE FESTIVAL
SPINIFEX
NI
EARLY SHOW!!!
Doors open: 15:30
Concert start: 16:00

WHAT A BLAST!!!!

French complex mathrock monster NI teams up for three dates with dutch rhythmically irrregular hornspunkjazz-weirdos SPINIFEX for a stunning double performance from outer space!!!

Presenting their new album PANTOPHOBIE, the guys start out by the beginning of march on their ruthless path to glory, accompanied by dutch hellraising jazzpunk-fivepiece SPINIFEX for three dates at the glorious TOR 9 in BREMEN on the 22nd, at the long-time alternative squat SCHIESZHAUS in ZEUHLENRODA on the 23rd and at legendary FREAKSHOW-IN-CONCERT-venue IMMERHIN in WÜRZBURG on the 24th for a blistering early show!!! See it to believe the incredible energy of both formations oozing out from their polyrhythmic bass and drums powerhouses, topped by wheeling freakouts from guitars and horns!!!


Samstag 30.03.19 Konzert
HOWLING WOLVES
PIECE
Hier kommt der Berliner Doppel-Hammer! Freut euch auf einen genial schmutzigen Abend!

HOWLING WOLVES

Endlich mal wieder ne Band, die auf so ziemlich jede Schublade scheißt! Extrem verrockt mit ner ordentlichen Ladung Punk-Attitüde, liefern diese Hauptstadtkinder die musikalische Version der schönen Worte "ZERO FUCKS GIVEN!". Auf irgend einem Flyer wurde die Mucke mit "Heavy Rocking Sabbath Punk" beschrieben. Trifft die Sache ganz gut wie wir meinen! Zieht euch das unbedingt rein!

https://howlingwolves.bandcamp.com
www.facebook.com/HowlingWolvesBerlin


PIECE

Dickste Riffs, die eigentlich eher nach Bayou-Sumpf statt Großstadt Dschungel riechen. Die Berliner werden jedenfalls ne ordentlich Ladung Sludge-Metal-Schmutz im Immerhin abladen. Klingt ein bisschen wie das uneheliche Kind von Crowbar und Motörhead – macht tierisch Bock!

https://pieceismetal.bandcamp.com
http://www.facebook.com/pieceismetal

Doors: 2100 Uhr
Start: 21.30 Uhr
Pünktlich!


Freitag 05.04.19 Konzert
Mamueshows presents:
YOUNG WIDOWS (USA)
ZEMENT (WÜ)
YOUNG WIDOWS

Evan Patterson, brother to Ryan, was a co-founder of the National Acrobat, later moving on to metalcore behemoth Breather Resist before settling into Young Widows, the dark post-hardcore trio he commands to this day (his focus of late has shifted to his austere, ramblin' project Jaye Jayle). Together, the Patterson brothers helped usher the city's revered scene into the 2000s, and in Young Widows Evan has long been able to finesse a track from rumbling din to sinister yarn. He leads with a southern drawl that today sounds even more drenched in Old Forester than it did on 2008's Old Wounds. That seminal record carved out a spot for the trio in the Louisville post-hardcore canon, and it's one that can be as towering ("Old Skin") as it can be pensive ("The Guitar"). Coincidentally, Young Widows are celebrating the 10-year anniversary of Old Wounds.

Bandcamp: https://youngwidows.bandcamp.com
Facebook: www.facebook.com/youngwidowsband
Instagram: www.instagram.com/youngwidowsband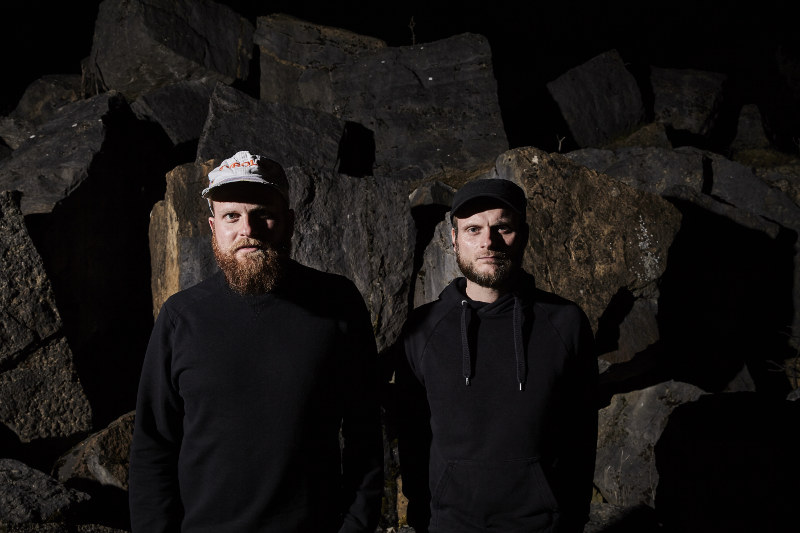 ZEMENT

Zurück zum Beton - beziehungsweise, in diesem Fall, zurück zum Zement: Das nach dem Baustoff benannte Duo veröffentlicht nun mit "Klinker" nach dem 2016er-Debüt "Werk" sein zweites Album. Vorab zur LP auf dem Krautrock-Kompetenzzentrum Sunhair Music gibt es eine Singleauskopplung auf dem Nürnberger Label Verydeeprecords, das eher auf Techno in seiner weitesten Form spezialisiert ist - standesgemäß mit Remix als B-Seite.

Und genau diese Label-Wahl bildet die Entwicklung der Band schön ab: auf dem Weg vom ausufernden Krautrock hin zur patternbasierten Elektronik. Weniger Rock, mehr Sound. Weniger Song, mehr Track. Gitarren rücken in den Hintergrund und machen Synthesizern Platz. Zu Zeiten des ersten Albums haben die beiden zumindest noch behauptet, dass das Ganze improvisiert sei - jetzt wirkt es so, als ob jeder Ton an seinem Platz ist. Große formale Strenge, wie ein Zopf - und tight wie eine Faust (sorry).

Apropos: Krautrock, da war doch was? Ja, in den 60ern und 70ern. Und: Krautrock, da ist doch was? Ja, heutzutage aber oft ein Maskenball, der die gute (?), alte (!) Zeit wiederauferstehen lassen will - und durch diese Rückwärtsgewandtheit oft recht lächerlich wirkt. Zement machen genau diesen Fehler nicht: Sie tun erst gar nicht so, als hätte alles nach Beginn der 80er nie stattgefunden, sie nutzen vielmehr die Errungenschaften dieser späteren Jahrzehnte für ihre Musik - und sie gehen, nebenbei erwähnt, auch noch regelmäßig zum Friseur. Klar, einen Authentizitätswettbewerb gewinnt man damit nicht - aber wer will das schon?

Großer Vorteil dabei: der sehr klare, aufgeräumte Klang. Mag auch daran liegen, dass sie das Album in einem richtigen Studio aufgenommen haben und nicht in einem alten Kinderkrankenhaus, einer Hütte in der Toskana, mit irgendeinem Indie-Darling in einem Konzertschuppen - oder was man sich heute noch so alles einfallen lässt, um wenigstens irgendein Narrativ für eine Platte zu haben. Aber zurück zum Zement: Durch die kalte, überhaupt nicht verwaschene und sehr analytische Produktion merkt man spätestens beim zweiten Durchhören, wie viele Schichten hier übereinander gelagert sind. Gut, es sind nur zwei Leute (Schlagzeug sowie Gitarre und Synthesizer) - aber Loops and Overdubs rule okay. Es fließt, langsam wie der Estrich auf der Baustelle. Selbst die Effekte sind sehr trocken und kontrolliert eingesetzt, zu keinem Zeitpunkt zu trippy oder "abgespaced". Hier geht die Reise nicht zum Mond, hier geht es nur ums Schweben.

Wer jetzt eine vertonte Bauhaus-Ausstellung erwartet, dem sei gesagt: Ganz so streng ist es nun auch wieder nicht. Es gibt schon noch Gitarren - und mit "C3S" (alle Songs sind nach Klinker-Komponenten benannt) ist auch ein gerader, klassischer Motorik-Beat dabei - fast schon Riffs an der Gitarre, Synthies diesmal eher im Bass, gut geeignet zum Matte-Schwingen (so vorhanden). So schön, wie besoffen Neu! hören. Also: Zurück zum Zement!
(Text: Daniel Gehret)

https://zement.bandcamp.com
https://soundcloud.com/z3m3nt
www.youtube.com/channel/UCvfMo8Vdaw9adbTFd5sUAcw
www.youtube.com/watch?v=wL5S7oJY1Ko&t=46s
www.youtube.com/watch?v=6ld3En9zlWw&list=PLVwNEw7MiNnlOIuGnAL-s-tvhMRbSP9h1

Facebook Event: www.facebook.com/events/541272536375093


Mittwoch 17.04.19 Konzert
Psychedelic Network presents:
WEDGE (Berlin)
GOLDEN GRASS (USA)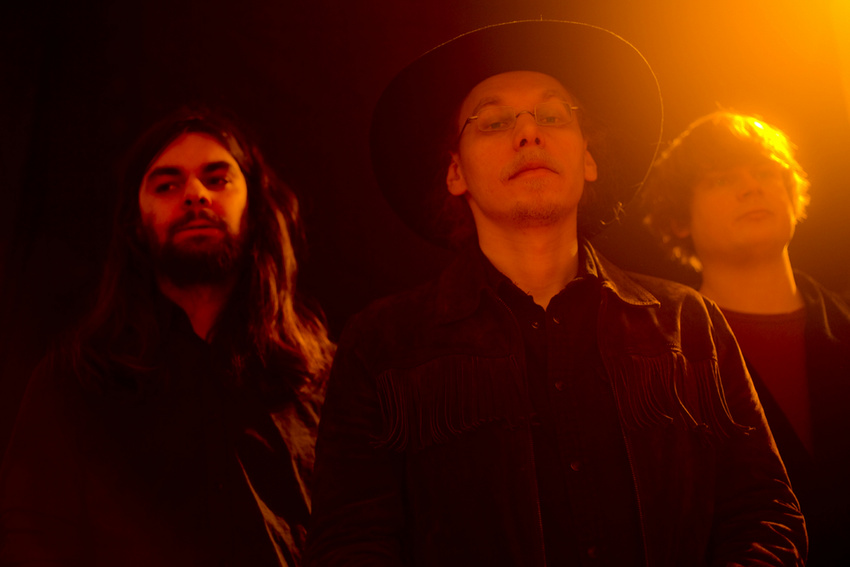 WEDGE

is High Energy Fuzz'n'Roll

Since the release of their long sold out debut, WEDGE are definitely an integral part of the European Rock scene. Over a short time the group managed to establish a steadily growing fan base by playing over 270 shows since January 2014 in numerous countries such as Spain, Italy, Portugal, France, Holland, Norway, Denmark, Austria, Switzerland, Luxembourg, Poland, Czech Republic, Belgium, England, Greece, Israel and of course Germany. This includes famous festivals such as Bukta Open Air, Desert Fest, Stoned from the Underground, Duna Jam, Burg Herzberg Festival etc., and support gigs for bands such as Fu Manchu (US), Kadavar (DE), Blues Pills (SE), Orchid (US), The Flying Eyes (US), Lucifer (UK), Pontiac (US), Simo (US), to name but a few.

​WEDGE was born into the spotlight in 2014. The trio was founded in Berlin by guitarist/singer Kiryk Drewinski (ex-Liquid Visions & ex-The Magnificent Brotherhood), drummer Holger "The Holg" Grosser & bassist/organist Dave Götz and named itself after the first stone tool of human history. Their sound is accordingly archaic, extremely effective, "made from solid rock" and, when used correctly, causes fire ... especially live! WEDGE blends mainly elements of classic rock, 60s garage and some Psychedelic with a proper dose of joy while playing.

Even before the band decided on a name, their first studio album was recorded (originally planned to be a demo only) and released on the Italian label "Heavy Psych Sounds" in November 2014. The LP sold out after a short time and was very popular among the dancers, as well as the writers. Thus, the three multi-instrumentalists are frequently credited with refreshingly catchy song writing, which outshines their peers of similar genre. This also gave WEDGE some radio airplay early on. One of the group's greatest strengths, however, is experienced live.

Their latest album "Killing Tongue" saw it's release in 2018 on Heavy Psych Sounds Records and was companied by the extensive "Killing Tongue Tour" which brought the band to over 50 cities across Germany & Europe.

www.wedgeband.com


GOLDEN GRASS

The Golden Grass are THEE definitive heavy boogie rock group of today! They're a monstrous rock n roll power trio with three lead singers and a dazzling classic touch. The group effortlessly draws their influence from the greatest musical ideas from when Rock Ruled The World, it's as if they truly ARE from that Golden era. But their gift to us is in The Now, and it is an epic, soulful & hard-hitting maelstrom of feel-good, anthemic & tough swinging sounds.

https://thegoldengrass.bandcamp.com
Videolink zur Tour von WEDEGE & THE GOLDEN GRASS: https://we.tl/t-sgCMfKOvwh
https://youtu.be/iIMz4HpeDh0
www.facebook.com/wedgeband/videos/549890668833872
Sonntag 28.04.19 Konzert
VERSUS YOU (LUX)
FAT BY THE GALLON (USA)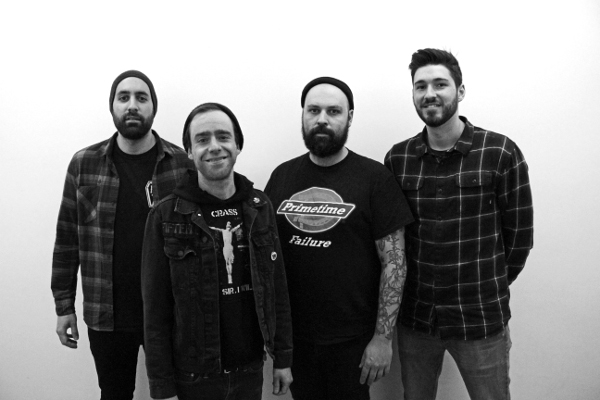 VERSUS YOU

Seit mehr als 14 Jahren sind die Jungs aus Luxemburg bereits unterwegs. Sind quer durch ganz Europa getourt und haben sich die Bühnen mit den ganz großen geteilt. The Offspring, NOFX, Rise Against, Billy Talent, No Use For A Name - die Liste könnte ewig weiter geführt werden. Im April 2019 kommen sie zum zweiten Mal zu uns nach Würzburg ins Immerhin. Dieses Mal mit ihrem brandneuen Langspieler "Worn And Loved".

Melodic Punkrock at its best! Catchy as hell!

www.facebook.com/vsyou
https://versusyou.bandcamp.com/album/worn-and-loved
www.youtube.com/watch?v=E7_C78ZrUTw


FAT BY THE GALLON

Die Texaner sind im April auf Tour mit Teenage Bottlerocket und machen einen Halt bei uns im Bunker. Feinster Pop-Punk!

Favorite Pizza Topping: Bacon

www.facebook.com/fatbythegallonsucka
https://dangrecords.bandcamp.com/album/jackasses-on-pleasure-island
www.youtube.com/watch?v=0UZP0FVShJI

DOORS: 19:30
START: 20:00