Willkommen auf der Homepage des IMMERHIN WÜRZBURG!
Wir sind ein ehrenamtlich betriebener Jugendkulturtreff und Club, kurz: Non-Profit - Konzerte - DJs - Theke. Von 1985 bis 2009 war das Immerhin im guten alten Haus mit der Sonne am Friedrich-Ebert Ring. Seit Juli 2010 sind wir vorläufig neu im Keller der Posthalle am Bahnhof. Der Eingang ist ein Stück hinter dem der Posthalle. Wenn dort Events stattfinden und der Zugang abgetrennt ist, erreicht ihr uns über einen kurzen Umweg die Rampe hoch und die erste Treppe wieder runter.

Laufend aktuelle NEWS, BILDER, EVENTINFOS usw. auf unserer FACEBOOKSEITE www.facebook.com/Immerhin

KONZERTANFRAGEN: Infos gibt's hier: "Kontakt / Info für Bands"
ÖFFNUNGSZEITEN: Fr.+Sa. immer 21:00 - 02:00 Uhr und bei Veranstaltungen.
EINTRITTSPREISE UND -ZEITEN BEI KONZERTEN: Es gibt in der Regel KEINEN Kartenvorverkauf. Wenn nicht extra anders angegeben, ist immer um 21:00 Uhr Einlass, Konzertbeginn etwas später. Die Eintrittspreise stehen vor den Konzerten nicht fest und können daher hier nicht beworben werden. Verlasst euch aber drauf, dass es immer günstig ist.
DER EINTRITT ZUM KNEIPENBEREICH IST IMMER FREI! (Ausnahmen wären kleine Konzerte in der Kneipe).
Sonntag 20.05.18 Konzert
FREAKSHOW-IN-CONCERT LATE MATINEE:
PHLOX (est)
17:00

Renowned estonian jazzrockers enter the Eastern Sea to head off on another crusade for their awe-inspiring and tremendously heavy mix of modern-day jazzrock and ZEUHL- as well as CANTERBURY-influenced instrumental progressiverock!!! Don't miss these guys!!

www.youtube.com/watch?v=xY0ooCOGodc
www.youtube.com/watch?v=2Jb-CATuYpc


Mittwoch 24.05.18 Konzert
Mamü-Shows presents:
TIED TO A BEAR (USA)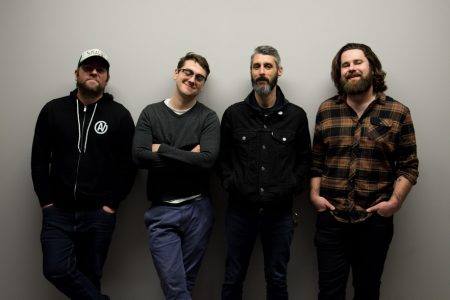 is a four-piece melodic punk rock band from Boston, MA. Formed in late 2011, the band features members of Choke Up, Landmines, Wolves and the Radio, as well as singer/songwriter Jeff Rowe. The band has become a staple of the Boston underground music scene due in no small part to their strong song writing and energetic live performances. After the release of their first full length album "Safe, Boring and Safe" Tied to a Bear has supported exceptional touring acts such as Off With Their Heads, Teenage Bottlerocket, Joe McMahon, Get Dead, Pears, 2 Cow Garage, Direct Hit, and many more. Tied to a Bear plays a style of melodic punk reminiscent of bands like Dillinger 4, Pinhead Gunpowder, and American Steele, but the band has a sound of their own.

All four members double as songwriters, while three additionally alternate the role of lead vocalist. The resulting songs are complex, but not complicated. Tied to a Bear's tunes are layered with powerful vocal melodies and backup harmonies over driving guitars; a supporting rock-solid rhythm section pushes more than its fair share of low end power, always staying in the pocket. Even more powerful are the band's street-bred lyrics, recounting loss and struggle in an inhospitable environment and speaking to the socioeconomic inequality of the region.

Tied to a Bear unleashes their furious follow up record "True Places" on Gunner Records and Gunner Records USA spring 2018. They embark on their first European tour May 2018.


Samstag 26.05.18 DJ-Abend
FREAKSHOW IDIOT DANCING PARTY
BANG YOUR HEAD, DRINK YOUR DRINK, AND MOVE YOUR ASS TO CLASSIC PROGRESSIVE/JAZZY TRACKS FROM THE PAST AND WEIRD SHIT FROM THE PRESENT IN OUR FAVOURITE LITTLE UNDERGROUND CLUB IN WÜRZBURG!!


Donnerstag 31.05.18 Konzert
TOKE (US)
YEAR OF THE COBRA (US)
TOKE

was born in the swamps of North Carolina in early 2014. A blend of doom, blues and riffs that will get anyone high and keep their head banging. Since day one, Toke have been touring, putting out albums and getting the country stoned on their strain of music. With the release of the most currently album 'Orange' the buzz is high and so is Toke. Unable to stay still for very long, much of the country has head banged with TOKE playing 150+ shows and festivals including Doomed and Stoned Fest, Psycho Las Vegas and Denver Electric Funeral Fest! Next up is 3 weeks in Europe and their ready to head bang and get the world high on their strain of doom!

www.facebook.com/TokeDoom
https://tokenc.bandcamp.com


YEAR OF THE COBRA

Since their inception in early 2015, Seattle-based doom duo, YEAR OF THE COBRA, has garnered a lot of attention. After being discovered by famed Pacific Northwest blog site Doomed and Stoned, they started to amass a solid following. The early rough mixes they released eventually became their debut EP, "The Black Sun" (2015). Soon after, they signed with heavy weights, STB Records, who would eventually release their Billy Anderson-produced debut full length LP "...In the Shadows Below", worldwide in October of 2016. The band quickly followed that up in 2017 with the release of their latest EP "Burn Your Dead", on Magnetic Eye Records.

www.yearofthecobra.com
www.facebook.com/yearofthecobraband


Freitag 01.06.18 Konzert
Psychedelic Network presents:
ÖRESUND SPACE COLLECTIVE (Denmark/Sweden)
BLACK MOON CIRCLE (Norway)
ØSC

is a well known totally improvised space rock band from Denmark/Sweden that has now released 25 records. The 26th will be released in May 2018 and a 10 day tour of Europe is planned at the end of May and June to support the new record and expand the audience.

http://oresundspacecollective.com
http://oresundspacecollective.bandcamp.com


BLACK MOON CIRCLE

are a psychedelic space-jam band from Trondheim, Norway. The band has released 3 studio albums and three Jam albums, the latest, which features Snah (guitarist from Motorpsycho) as a the special guest.The 4 studio album will be released on Crispin' Glover (distributed by Stickman in Germany) in April-May 2018. These will be the first concerts outside of Denmark and Norway for the band.

http://blackmooncircle.bandcamp.com


Samstag 02.06.18 DJ-Abend
FREAKSHOW IDIOT DANCING PARTY
BANG YOUR HEAD, DRINK YOUR DRINK, AND MOVE YOUR ASS TO CLASSIC PROGRESSIVE/JAZZY TRACKS FROM THE PAST AND WEIRD SHIT FROM THE PRESENT IN OUR FAVOURITE LITTLE UNDERGROUND CLUB IN WÜRZBURG!!


Sonntag 03.06.18 Konzert
GALERIE 03 e.V. präsentiert:
FREAKSHOW-IN-CONCERT LATE MATINEE
MALSTROM (d)
WALTER SEXTANT (fr)
Hochgepriesenes und mit diversen Ehrungen versehenes deutsches Heavy-Jazz-Metal-Trio trifft auf ebenso oft prämierten, melodieverliebten und vertrackt arrangierenden Jazz-Rock-Sechser aus Toulouse, der aus seiner Vorliebe für FRANK ZAPPA kein Hehl macht und sich mit Musikern von ALFIE RYNER und BDC LABELLE auf den weiten Weg zur FREAKSHOW gemacht hat.

ACHTUNG: KONZERTBEGINN: 16:00!!!!!

www.youtube.com/watch?v=JBgvUqqcGis
www.youtube.com/watch?v=hFBnYuwDWMA


Donnerstag 07.06.18 Konzert
Mamü-Shows presents:
MOUNTAIN DUST (CAN)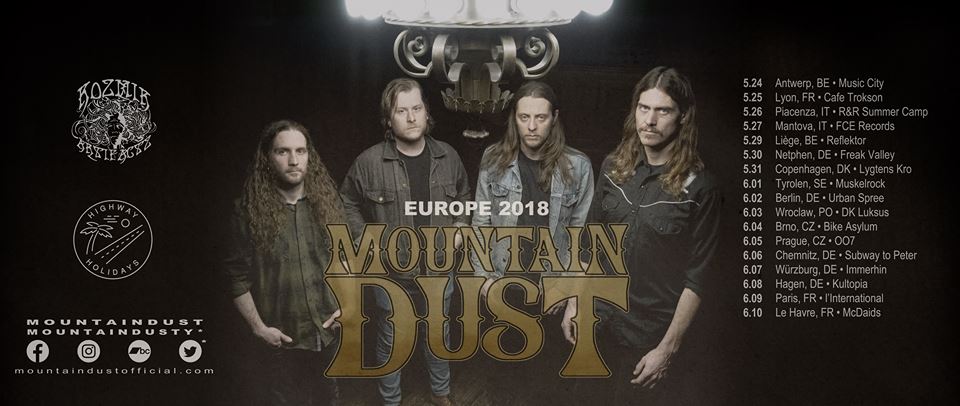 "We were pleasantly surprised with the response we got with our first record so we were very eager to get back into the studio and get to work on the next one. We wanted to refine our sound and we are happy with the result. We hope our fans will be able to connect to the new record, Seven Storms, the same way they connected with our first, Nine Years." – Hal Jaques, Bass

https://mountaindust.bandcamp.com
www.facebook.com/MountainDust


Samstag 16.06.18 DJ-Abend
A Night Of Steel And Thunder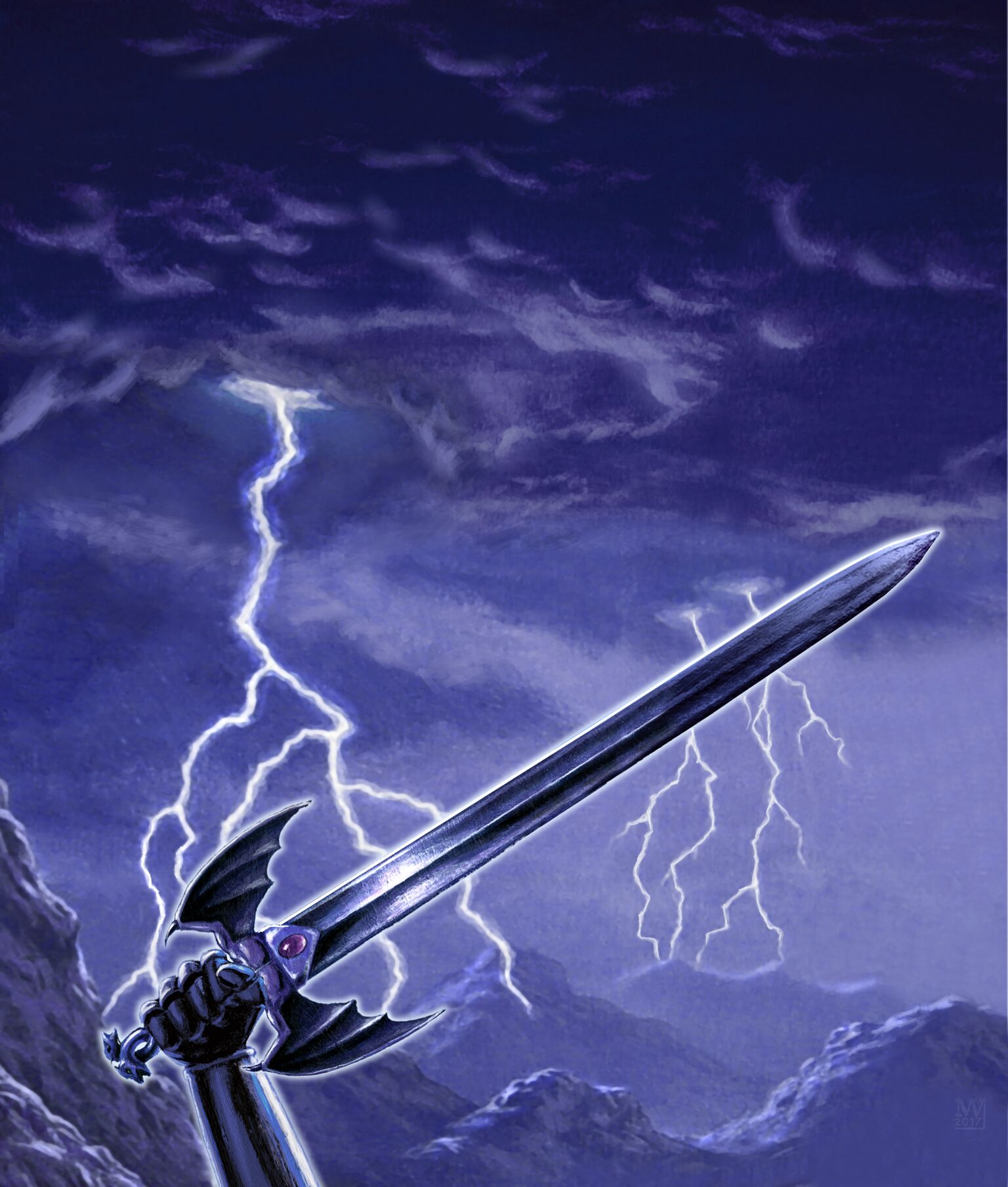 Hard & Heavy


Freitag 29.06.18 Konzert
THIS TOO WILL PASS (D)
Hamburger Screamo


Samstag 21.07.18 DJ-Abend
Punkrockbiergarten
Samstag 25.07.18 Konzert
DEATH ALLEY